Links
Munich Writers A group of expatriate writers in Munich, writing in English and publishing a journal named "Another Country". Some of my writing has been published there.

aburt's iFiction site  A site maintained by Andrew Burt, the Critter Captain, where you can read fiction for a small fee or, in some cases, for free. One of my stories is available there for free.
Risingshadow.net  A Finnish site devoted to science fiction and fantasy. The page to which this link connects is in Finnish, but on that page is a link to an English page.
http://gizmodo.com/5426453/the-physics-of-space-battles Deals with space battles using technology based on currently known physics.
Berndt Holmström Jurist, författare (arbetar på en bok om Arv och testamente, begriplig för allmänheten), bloggare, bokutgivare in spe.
Birgitta Maria Storgårds Vårdare, bibliotekarie, författare, bokhandlare, bloggare m.m.
The 100 Word Stories Podcast Drabbles, i.e., stories 100 words in length. At the time of writing (2013-02-19) I have one entry in the archives for Weekly Challenge #354, theme Black.
And then Andrew Burt again, this time with a link to the Critters Workshop: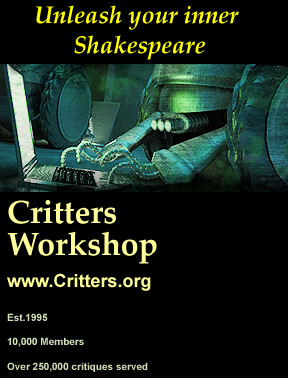 Literary Selfies A site dedicated to self-published authors. Look it up and see what you can find.